McMaster / Light bulbs in dimension 3 and 4
After recalling why light bulbs are standard in dimension 3, we go through Gabai's proof [ArXiv:1705.09989] of the corresponding statement in dimension 4. Along the way, we pick up the necessary background on embedded Morse theory and diffeomorphism groups.
H312, Fridays 13:00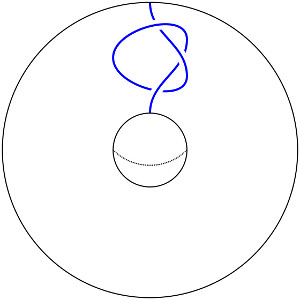 McMaster / Math 731
Introduction to algebraic topology with focus on the fundamental group and homology.
UQAM / SW stable homotopy theory
We study the approach to Seiberg-Witten theory of Bauer-Furuta using stable homotopy theory.
McGill / Math 123
Introduction to linear algebra with applications from probability theory and optimisation.
Exercises on Webworks
McGill / Math 381
Complex calculus focusing on methods for evaluating integrals over domains in the complex plane and the computation of various transforms and their application in engineering.